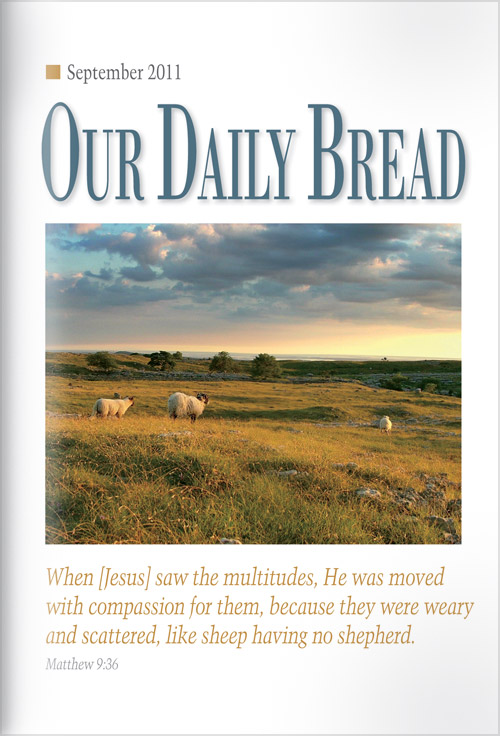 "The most important relationship you will ever have is with Jesus Christ. That's why we want to see people of all nations know who He is and experience a personal relationship with Him. We want to help everyone grow in their faith, become more like Christ, and share the truth of God's Word with others.

Our mission is to make the life-changing wisdom of the Bible understandable and accessible to all.

Our vision is to see people of all nations experiencing a personal relationship with Christ, growing to be more like Him, and serving in a local body of His family." – Our Daily Bread Website
You can use this resource on a computer and/or download the app on your phone to receive spiritual and inspirational biblical teachings daily.