Having been blessed by ancient resources, such as music, messages, movies, and books, The Voice is committed to the documentation, preservation, lending and recommending of such evergreen resources and make them accessible for the coming generation.

We envisage a time when sound doctrines and words of wisdom will become scarce and not readily available or accessible. The Voice hopes to provide as many resources to our members and make them available for the generation to come.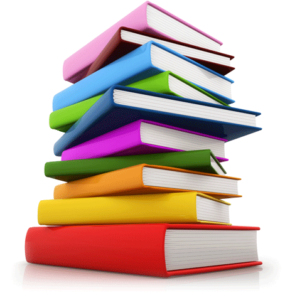 Book of the Month
You don't have to be an entrepreneur to think like one and take flight with your dreams. 
Too often we remain in jobs that stifle our souls and leave us on the runway of opportunity with the engine of our deepest passion stalled, watching others make their personal vision a reality and build a legacy for their children-the opposite of what God intends for us. But it's never too late to get your dreams off the ground! If you long to maximize your unique abilities and aptitudes, if you strive to combine personal fulfillment with professional satisfaction, if you dream of creating exceptional goods and offering transformative services and fulfilling God's destiny for you, then you are ready to SOAR!
In SOAR! T.D. Jakes reveals how to build the uniquely personal vision within each of us into our special contribution to the world. Blending the practical business acumen of a successful, global CEO with the dynamic inspiration of a life coach, SOAR! provides the tools needed to ignite our imaginations into action and challenges us to embrace our God-given purpose as we align our character and creativity with our careers.
Bridging both the corporate and nonprofit worlds, SOAR! is a practical and easy-to-follow flight plan for launching the entrepreneurial drive inside each of us. It provides an inspiring look into the mindset of people who don't wait to see what will happen but strategically build the wings that will take them to new heights. So buckle your seat belts and prepare for liftoff-you have been cleared to fly beyond your fears, to absolutely SOAR!
Movie of the Month
With great jobs, a beautiful daughter (Alena Pitts) and a dream house, the Jordans seem to have it all. Appearances can be deceiving, however, as husband Tony (T.C. Stallings) flirts with temptation and wife Elizabeth (Priscilla Shirer) becomes increasingly bitter, crumbling under the strain of a failing marriage. Their lives take an unexpected turn for the better when Elizabeth meets her newest client, Miss Clara (Karen Abercrombie), who encourages the couple to find happiness through prayer.
Message of the Month
Ted Talk: The Power of Vulnerability
"Brené Brown studies human connection — our ability to empathize, belong, love. In a poignant, funny talk, she shares a deep insight from her research, one that sent her on a personal quest to know herself as well as to understand humanity. A talk to share." -Ted Talks Website description
Hymn of the Month
It Is Well With My Soul
"Hymnologist Kenneth Osbeck tells the story: "Desiring a rest for his wife and four daughters as well as wishing to join and assist Moody and [his musician Ira] Sankey in one of their campaigns in Great Britain, Spafford planned a European trip for his family in 1873. In November of that year, due to unexpected last-minute business developments, he had to remain in Chicago, but sent his wife and four daughters on ahead as scheduled on the S.S. Ville du Havre. He expected to follow in a few days.
"On November 22 the ship was struck by the Lochearn, an English vessel, and sank in twelve minutes. Several days later the survivors were finally landed at Cardiff, Wales, and Mrs. Spafford cabled her husband, 'Saved alone.'"
Spafford left immediately to join his wife. This hymn is said to have been penned as he approached the area of the ocean thought to be where the ship carrying his daughters had sunk." – UMC Discipleship Ministries 
PureFlix
"Our purpose is simple — Pure Flix strives to be the most trusted family-friendly video-streaming source on the web.
Our mix of family-friendly & wholesome entertainment includes movies for all ages, kid's animated titles, documentaries, how-to's, hobbies, educational, health & fitness, sports, outdoors and travel plus many inspirational and devotional titles. It's all delivered in the highest resolution possible and with a user-friendly viewing experience. We provide a wholesome viewing experience for your entire family that is fun, entertaining, inspirational, and educational.
The Pure Flix team is made up of people just like you who are dedicated to this goal. We are constantly reviewing great quality content in order to continue to provide you with new titles. We believe that given a choice, people want to be able to stream wholesome, family-friendly titles that carry a great message."
– PureFlix Website